Centrum Advance

High-quality micronutrients to help support your nutritional needs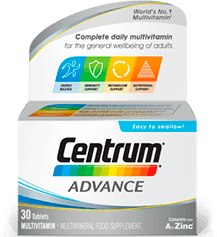 Supporting the nutritional needs of men over 50 who want to live life to the full requires both care and expertise. This forms the basis of the formula in Centrum Men 50+.1
Centrum Advance contains 24 key nutrients
Supports the general wellbeing of adults
Backed by over 35 years of nutritional expertise
Micronutrients for a Busy Lifestyle

A busy social life, work or family commitments do not always make it easy to eat a healthy and balanced diet. Centrum Advance multivitamin is designed to help you fulfill your nutritional needs and support your everyday health and wellbeing.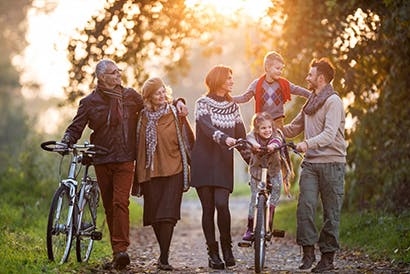 Micronutrients are essential for the body, and like carbohydrates, fats and proteins, they are all part of the food you eat. The nutrient formula for Centrum Advance contains a balanced amount of all essential vitamins, plus important minerals and trace elements making it an ideal supplement to your own diet.
Centrum Advance is available from all major supermarkets or pharmacies.

For adults and children over 11 years, take 1 tablet per day with water.

Centrum Advance is sugar free

Centrum Advance is gluten- and lactose-free

The recommended daily consumption must not be exceeded

Vitamin A (RE)
(25% as beta-carotene)
[*] NRV: Reference value as specified in the EU Food Information Directive.