Centrum MultiGummies Energy Release8

A delicious Gummie specifically formulated with vitamin B6 to help reduce tiredness and fatigue.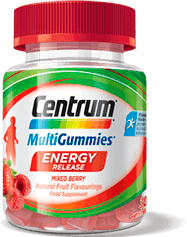 Centrum MultiGummies Energy Release provides you with a balanced formulation of vitamins & minerals, in a deliciously fruity Gummie.
Contains Vitamin B6, B12 & Niacin scientifically proven to support energy release
Chewable and can be taken whenever and wherever you want without water
A supplement that supports your diet with high quality micronutrients
Backed by over 35 years of expertise
A Deliciously Fruity Way to Help Support Your Energy Release
Managing a healthy lifestyle while juggling everyday commitments can sometimes be hard work. In addition to a healthy and balanced diet, Centrum MultiGummies Energy Release contains vitamin B6 & B12 which supports normal energy release.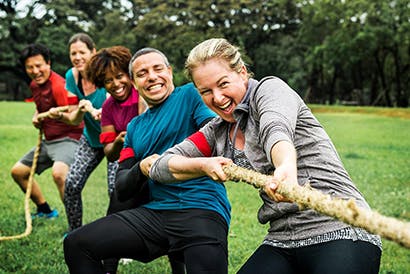 The nutrient formula in our Energy Release MultiGummies has been developed by experts to combine important vitamins in an easy-to-take and deliciously fruity supplement for adults. Centrum MultiGummies are available from all major supermarkets or pharmacies.
For adults, take two gummies per day. Chew until fully dissolved.
Nutritional supplements should not be taken as a substitute for a balanced, varied diet and a healthy lifestyle
The recommended consumption must not be exceeded